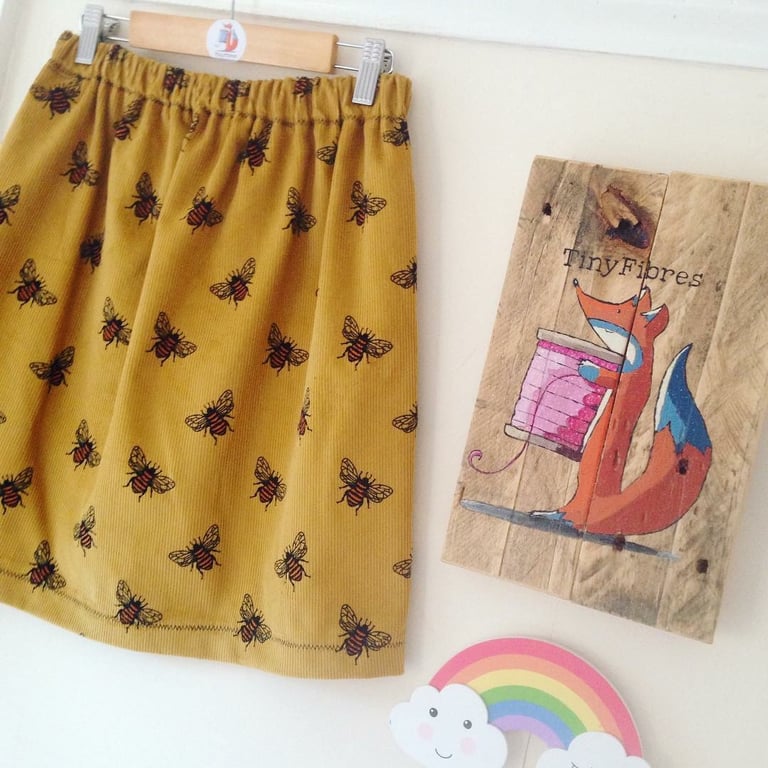 Adults Bee Skirt With Rainbow Pockets
Made from beautiful golden bee print corduroy that is as soft as it is gorgeous.
With a fully elasticated waistband to pull up easily over the bum and sit nicely either around the waist or hips, however you prefer to wear a skirt!
Standard length is 18".
With hidden inseam rainbow pockets that are surprisingly large yet don't stick out!
All TinyFibres clothing is handmade to order with a lot of love and care.