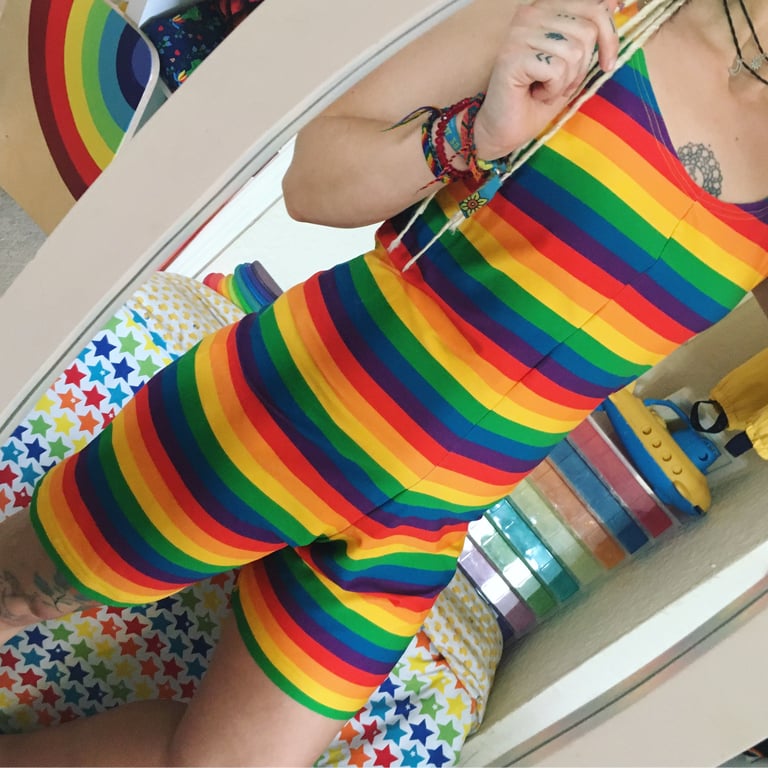 Adults short jumpsuits are available to order in any of TinyFibres fabrics which can be seen in the available fabrics listings.
They come with inseam pockets as standard.
If no preferences are stated they will be made as in the photo.
Matching items in children's and baby sizes also available.
All TinyFibres clothing is handmade to order with a lot of love and care.