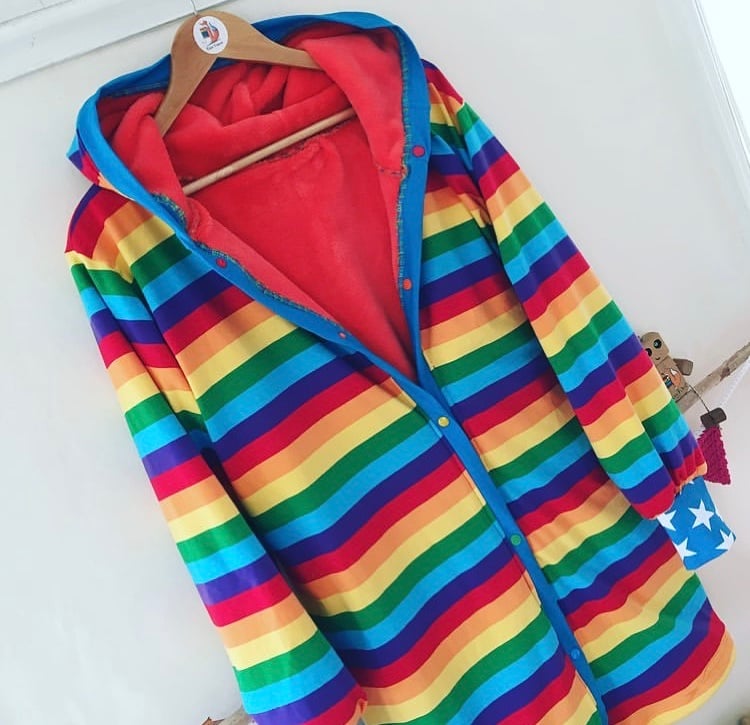 Adults Popper Cuddle Gown
These can be made from any combination of TinyFibres fabrics in jersey, fleece and squish.
They are designed to be a cross between a hooded cardigan and a dressing gown. The length as standard is 35" but they can be longer or shorter...please leave a note at checkout with your preferred length if the standard isn't right for you.
These popper gowns are fully lined in a fluffy fabric as standard for ultimate snuggle. They can be lined in jersey for a lighter weight item of clothing.
Pockets come inseam as standard but can also be patch pockets on the front.
All fabric choices can be left in a note at checkout.
All TinyFibres clothing is handmade to order with a lot of love and care.