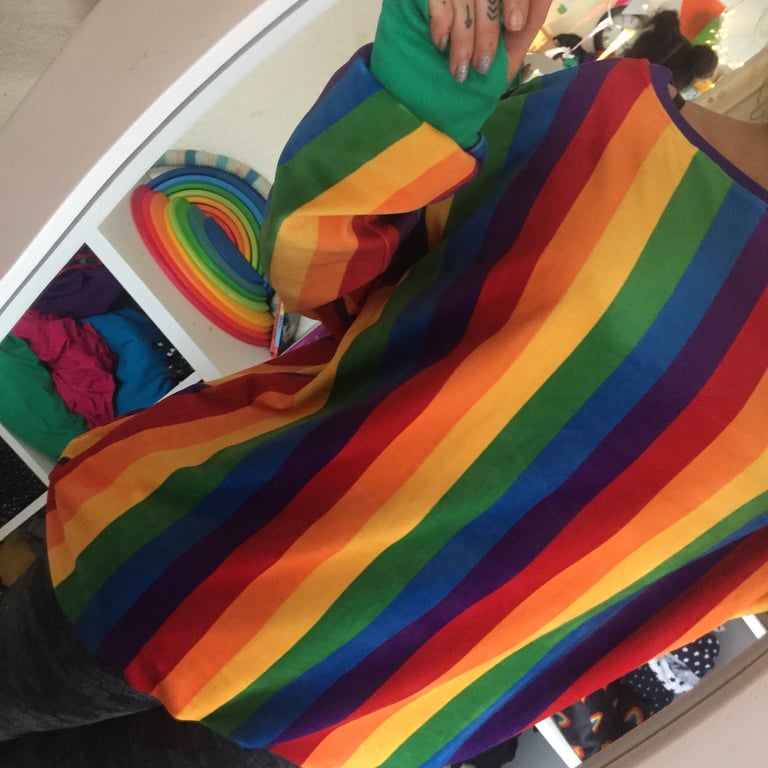 Adults Squish Jumper With Thumbhole Cuffs
Adults size jumpers in a super comfy oversized style.
These can be made in any of TinyFibres designs currently printed on squish! At present you can choose from Folk Frida in either white or navy, rainbow stripe which can be horizontal or vertical, Happy Patch, multicoloured stars on black, navy bees and rainbow stripe stars on black. These can all be seen in the 'fabrics' section of the website.
Squish is an extremely soft and stretchy fabric which feels just like wearing a hug 🥰 For this reason a lining isn't recommended as it will stop you from feeling the ultimate soft ness against your skin!! But if you really do want a lining you can add that from the 'add on items' section of the website.
Just leave a note at checkout with your preferences. **if no notes are left you will get the jumper exactly as pictured!
You can use the 'add on items' section of the website to add a zip or popper fastening front to make it into a cardigan style rather than a jumper. You can also add a hood! Pockets come as standard.
All TinyFibres clothing is handmade to order with a lot of love and care.