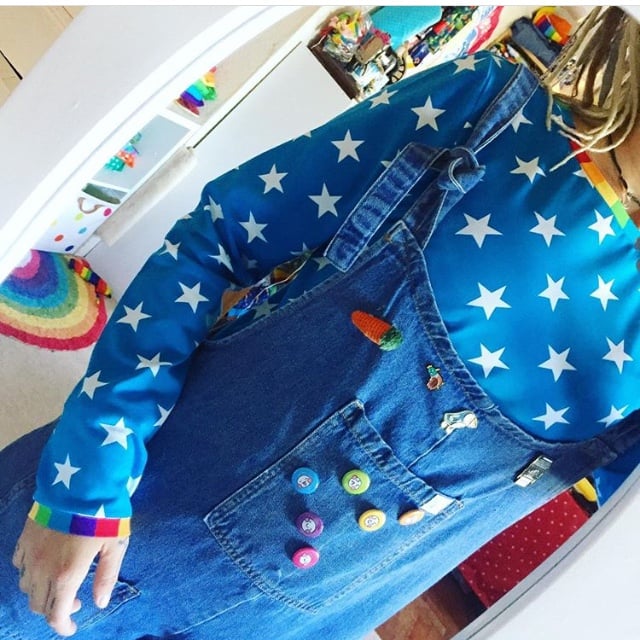 Adults Star Print Long Sleeve Top
My adults long sleeve tops are a lovely relaxed, comfortable fit.
Made from soft, organic cotton jersey with little stars all over. I have star prints on all colours including white, navy and black. Leave a note at checkout with which colour you'd like.
They can be finished with either a rainbow stripe neckline and wrist cuffs or a plain colour ribbing of your choice. Just leave a note at checkout with your preference.
Find TinyFibres on Facebook or follow on Instagram for new products, sales and the occasional freebie.