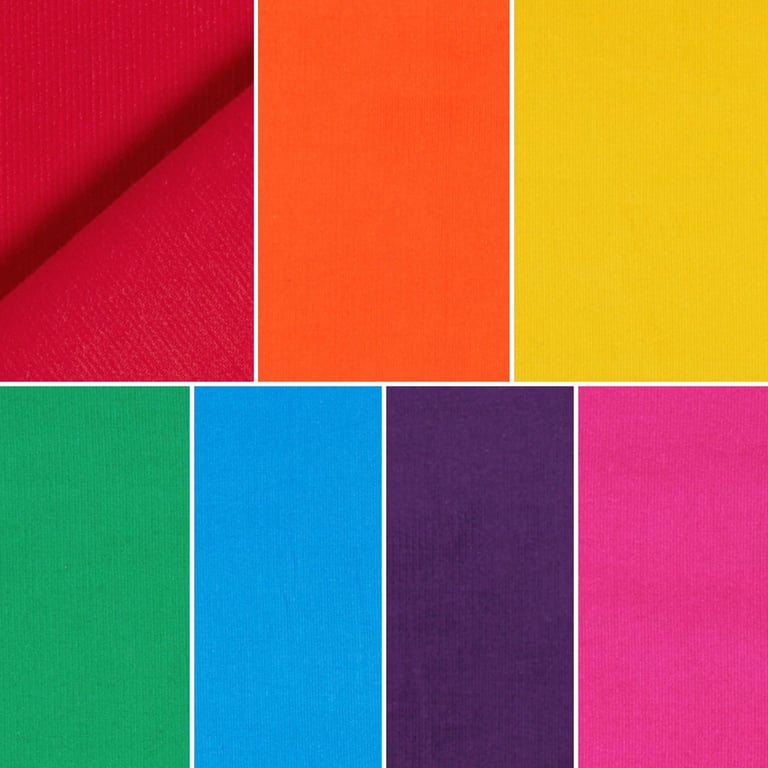 FABRIC OPTIONS - Plain Corduory
Here are all of TinyFibres corduroy fabrics.
They are suitable for use in lots of the clothing I make such as dungarees, trousers, skirts, dresses and bomber jackets.
Just choose the style and size you'd like from any listing on the website and leave a note at checkout with your choice of fabrics and details etc.
You do not need to purchase this item, this listing is simply here for you to browse the fabric options.
Plain colpurs available are
🍎 Apple Red
🦊 Foxy Orange
☀️ Sunshine Yellow
🌵 Cactus Green
💧 Raindrop Blue
☂ Umbrella Purple
🌷 Tulip Pink
🌑 Midnight Black
🌊 Deep Sea Navy