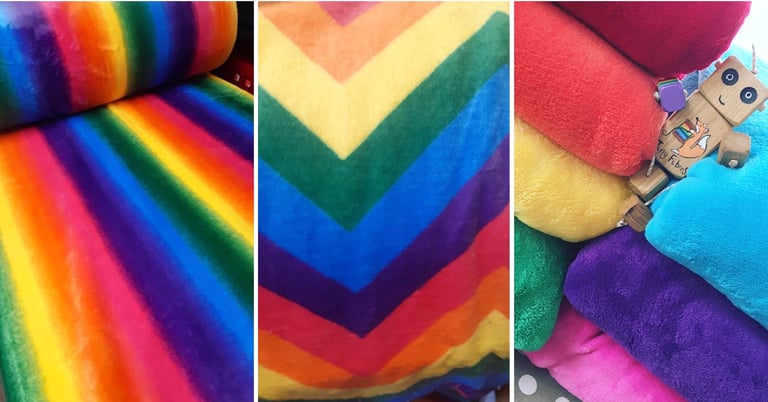 Here are all of TinyFibres fluff and plush fleece fabrics.
These can be used alone or as linings for other items.
Just choose the style and size you'd like from any listing on the website and leave a note at checkout with your choice of fabrics and details etc.
These are mostly polyester blend fabrics, all have a slight stretch.
You do not need to purchase this item, this listing is simply here for you to browse the fabric options.
1 - Rainbow Stripe Fluff - OUT OF STOCK
2- Rainbow Stripe Fleece
3 - Rainbow Dragon Scale Fleece
4 - Rainbow Ombré Fluff
5 - Rainbow Zig Zag Fluff
6 - Plain Fluffy Stuff (available in red, orange, yellow, green, blue, purple & pink)