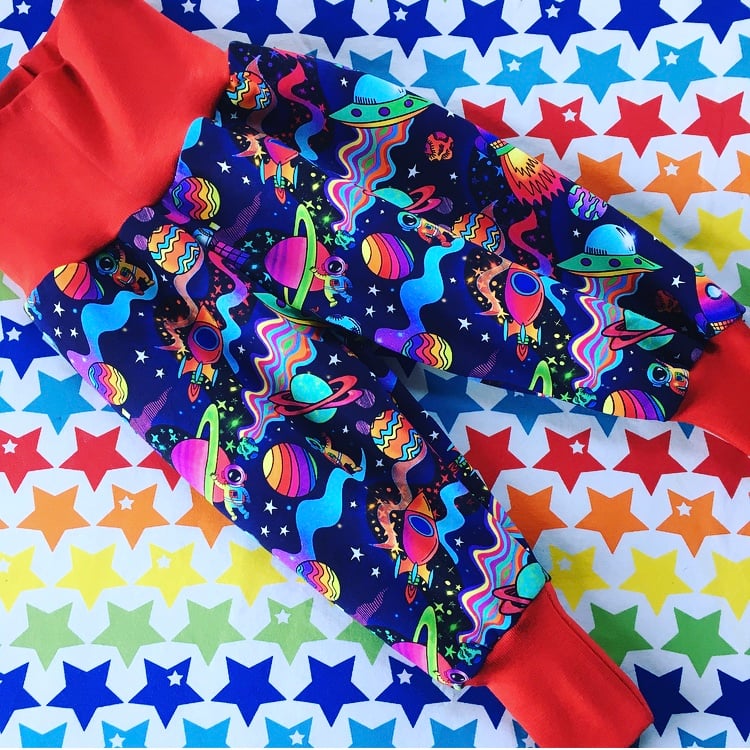 Grow With Me Baggy Joggers
These can be made from any of TinyFibres jersey patterned fabrics.
This style is a loose fit which is suitable for cloth nappies as well as children/babies in disposables or no longer in nappies.
The waistband and ankle cuffs are over twice the length of a standard pair of joggers meaning they can last anywhere from 2-4 years!
All options can be seen in the fabrics section of the website.
All TinyFibres clothing is handmade to order with a lot of love and care.