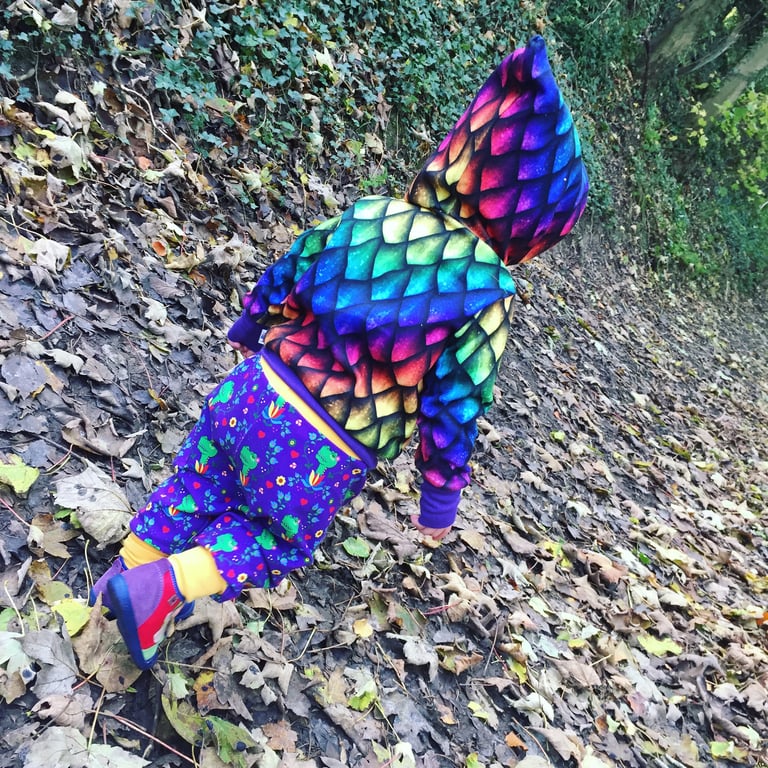 Made from super soft and slightly stretchy short pile fleece fabric which is currently available in rainbow stripes and rainbow dragon scales.
The hood lining and wrist cuffs can also be any colour you wish.
If you want to add thumbhole cuffs or make it a grow with me item with long cuffs and a band around the bottom you will find these options in the 'add on items' section of the website.
All TinyFibres clothing is handmade to order with a lot of love and care.