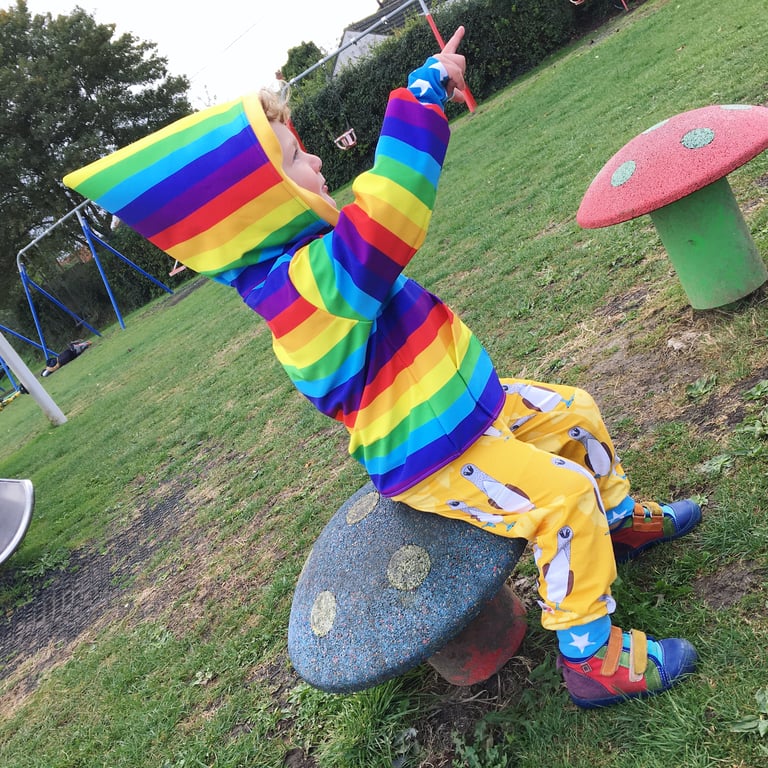 These coats can be made from any of TinyFibres softshell fabric designs.
Softshell is a water resistant fabric that is backed in fleece so it keeps you both warm and dry.
For extra warmth you can add a lining which can be any of TinyFibres jersey, fleece, fluff or squish fabrics. You will find the option to make this item fully lined in the 'add on item' section of the website.
All options can be seen in the 'fabrics' section of the website.
These jackets come with a hood, zip fastening, kangaroo pocket and thick stretchy wrist cuffs as standard.
If you'd prefer to not have a hood or have elasticated wrist cuffs instead you can request this by leaving a note at checkout.
The hood can be a regular non pixie style.
All TinyFibres clothing is handmade to order with a lot of love and care.