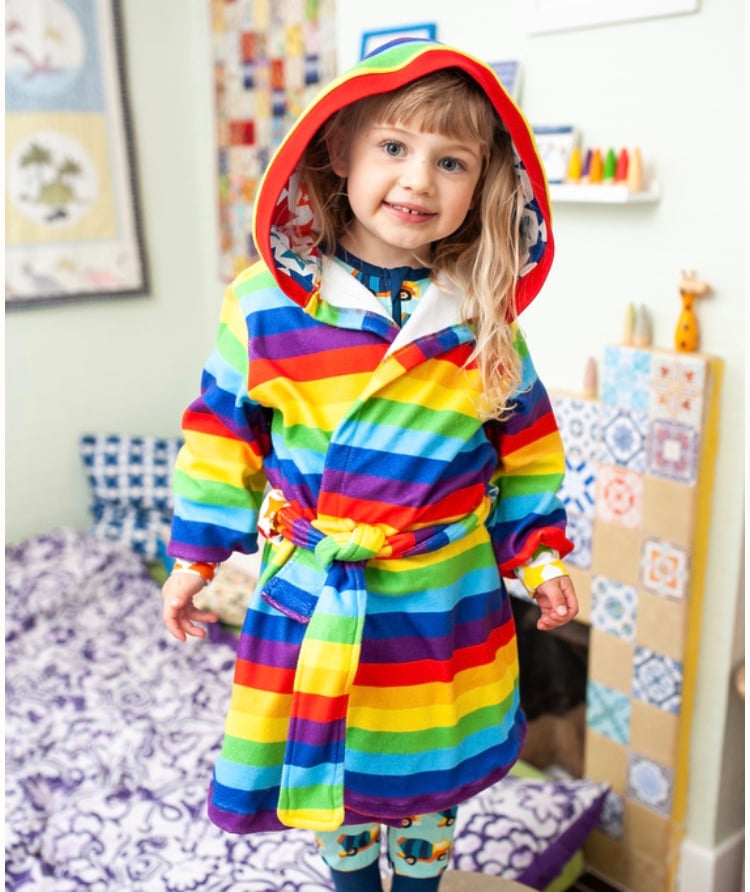 Made from any of TinyFibres fabrics including jersey prints and fluff or fleece. All options can be been in the 'fabrics' section of the website.
If you choose a jersey pattern but want it warmer than the option to have it fully lined is in the 'add on items' section of the website. You can choose any of TinyFibres ultra soft and fluffy fleece fabrics for this or for a more lightweight dressing gown you can choose another plain or patterned cotton jersey.
These come finished with contrast wrist cuffs and two pockets as standard and have a belt and loop fastening.
If you'd prefer to not have a hood you can also request this by leaving a note at checkout. The hood can also be a regular non pixie style.
Please leave a note at checkout with all of your fabric and detail choices.
All TinyFibres clothing is handmade to order with a lot of love and care.