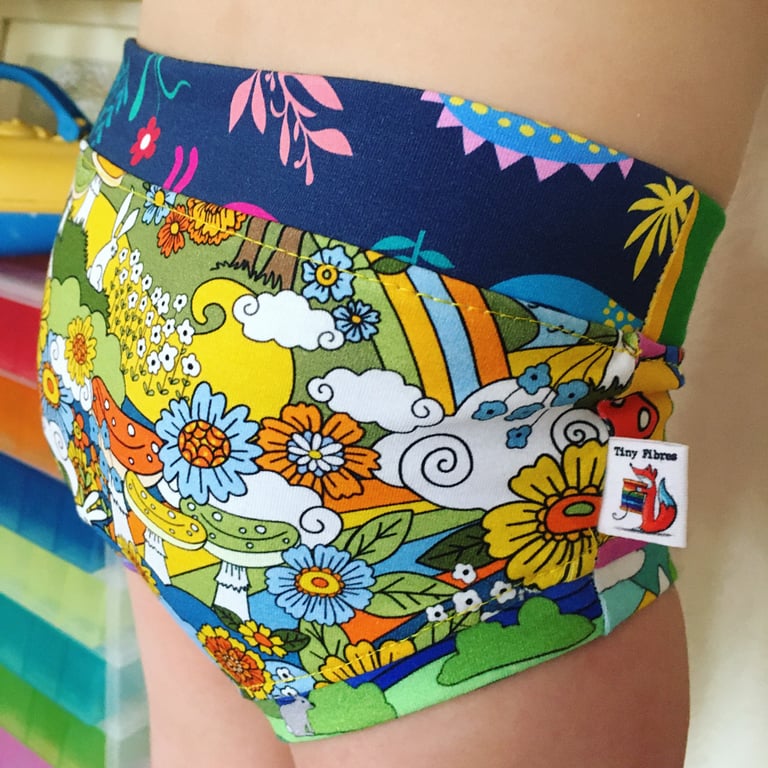 Mini mystery pants are here!
In a unisex fit and style.
These will be made in a random combination of TinyFibres fabrics.
The gusset of these pants is lined and they have lovely wide leg and waist bands as standard. These can be even wider or narrower on request.
All TinyFibres clothing is handmade to order with a lot of love and care.