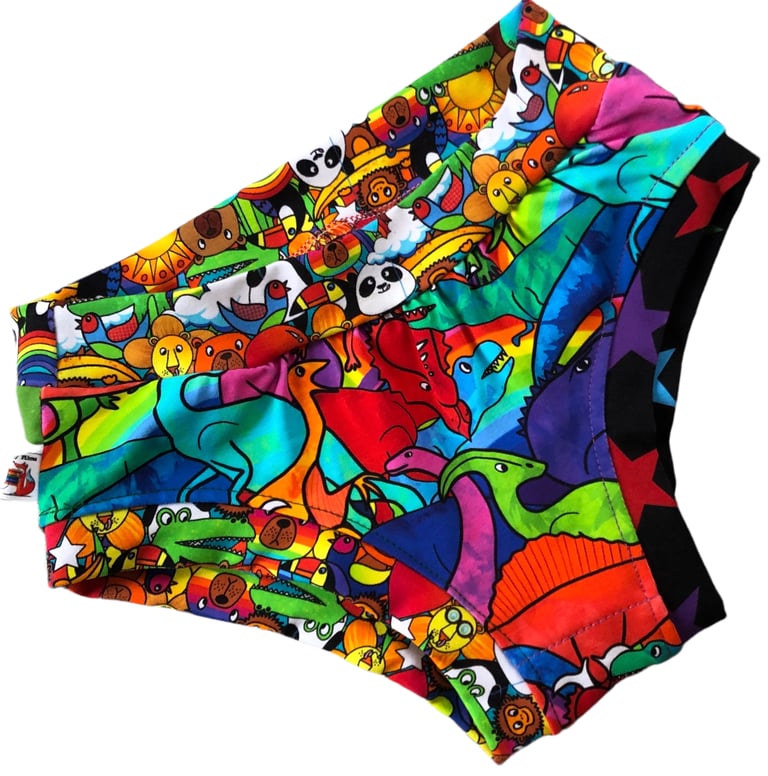 Mini Monthly Comfy Bum Club
A monthly delivery of comfy pants from TinyFibres for the little people in your life ....it will remain a mystery as to which patterns you will get until they arrive!
Each month will be a different fabric.
In the drop down menu you can choose from two different styles,
- Pants
- Boxer Short
All sizes are available from age 1 up to age 13. Leave a note at checkout to say which size you'd like.
The first payment will be taken on placing your order and your pants will arrive within 8 weeks. After 4 weeks your first monthly invoice will be sent via PayPal to your chosen email address, if this differs from the one you use when placing your initial order please leave the one you'd like to use for your subscription in the comments at checkout.
You will receive a pair of pants every month after the first pair.
U.K. shipping is FREE for pants club members and anywhere else there is a £5 charge.
All TinyFibres clothing is handmade to order with a lot of love and care.