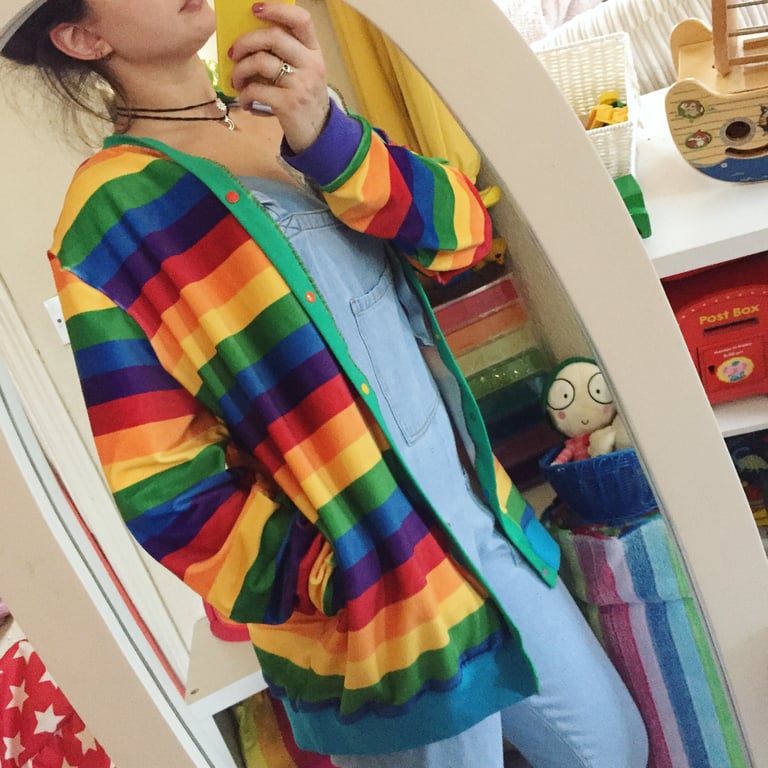 Oversized Grandad Cardigan
These can be made in any of TinyFibres fabrics including fluffy stuff, squish and fleece as well as any patterned or plain jerseys.
You can add a lining, hood or thumbhole cuffs from the 'add on items' section of the website.
Oversized and with nice big pockets.
Fastening with rainbow poppers. The cuffs can be any colour.
Just leave a note at checkout with your preferences. If no notes are left you will get the cardigan exactly as pictured.
The fabric pictured is a super soft type called 'squish' and is currently available in Folk Frida on both white and navy as well as rainbow stripes, happy patch and multicoloured stars on black. Coming soon are navy bees and rainbow stripe stars on black. You can request these now.
All TinyFibres clothing is handmade to order with a lot of love and care.