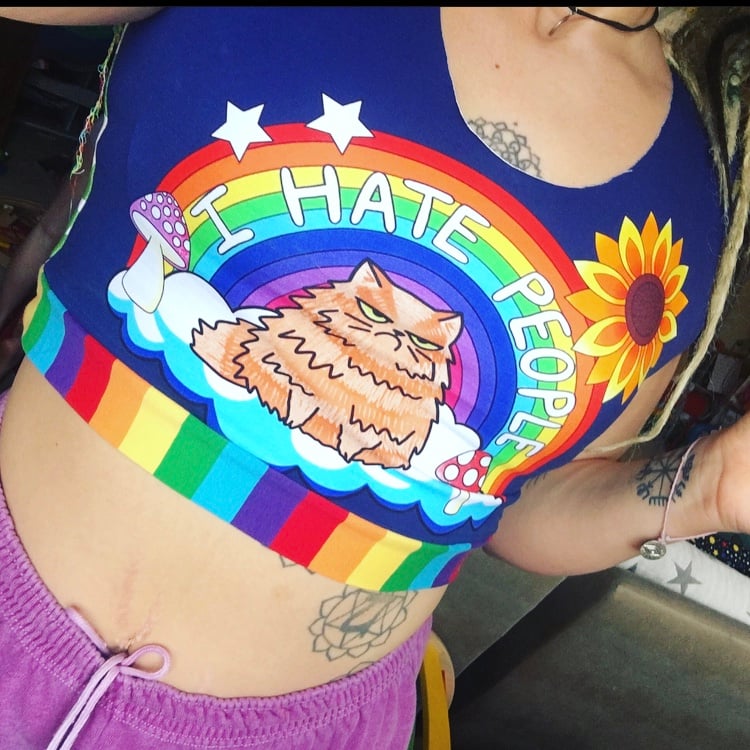 Pissed Off Pussy Bralet Pre Order
Made in one of the four colours of the angry cat design and backed in any of TinyFibres exclusive designs or any colour of organic stars, the front and back can be all the same design or different. You can browse fabric options in the 'available fabrics' listing and leave a note at checkout with your preference.
These have a double layered front for some added support. The stretchyness of the fabric means they are also suited to being worn whilst breastfeeding.
Add your choice of colour to your basket and leave a note at checkout to tell me which size you'd like.
They are made to fit by clothing rather than bra size..ie sizes 6-26. Measure around your bust at its fullest and work out your size using the sizing charts found on the Website.
All TinyFibres clothing is handmade to order with a lot of love and care.