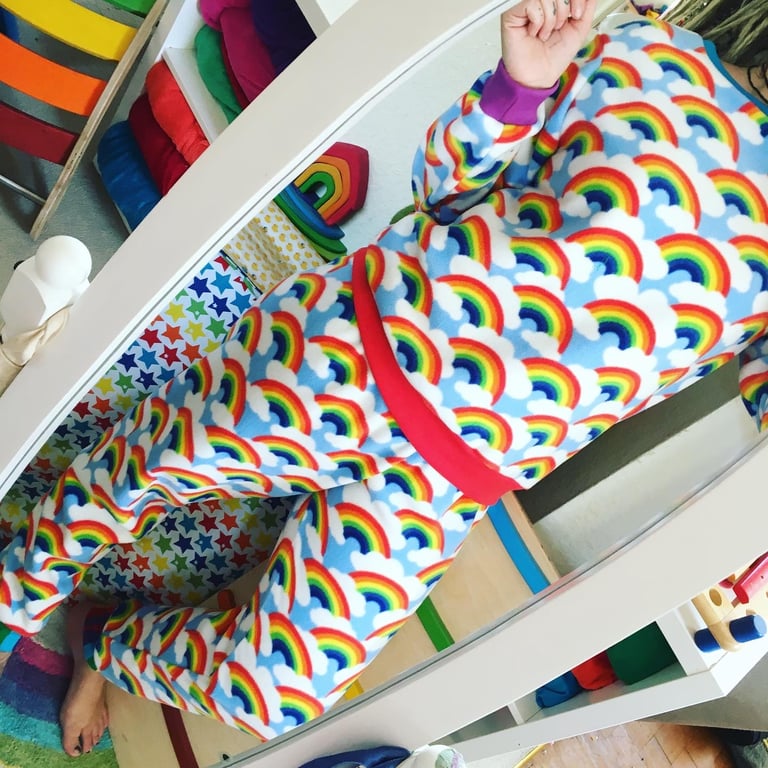 Rainbow Fleece Lounge Sets - Adults
Now available to order for as long as this fabric remains in stock.
These lounge sets will include either a jumper or hoody and a pair of baggy joggers.
Add the set you'd like (with or without a hood) to your basket and leave a note at checkout with the sizes/s you'd like them made in.
Cuffs and waistbands will come in a mix of rainbow colours as standard but do leave a note if you'd like them all in one colour or without a certain colour included.
Zips and thumbhole cuffs can be added to these by adding those options from the 'add on items' section of the website.
All TinyFibres clothing is handmade to order with a lot of love and care 🌈💖