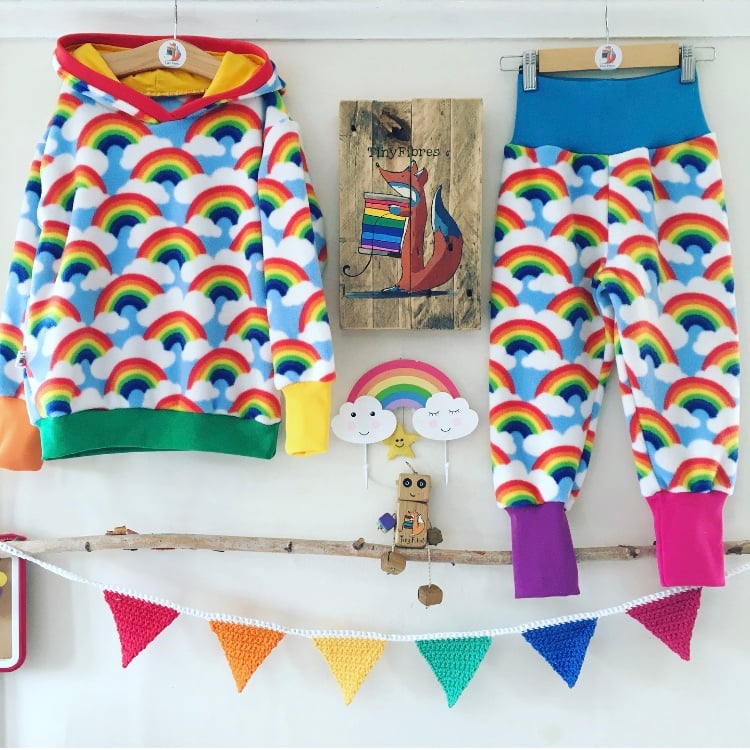 Rainbow Fleece Lounge Sets - Limited Edition
£
35.00 -
£
80.00 —
Sold out
Here is a very special one off opportunity to get a rainbow fleece lounge set. Once sold out it's unlikely this fabric will become available again.
These lounge sets will include either a jumper or hoody and a pair of baggy joggers.
There will be three price ranges of ages 0-6 years, ages 7-13 years and adults (any size). Add the set you'd like (with or without a hood) to your basket and leave a note at checkout with the sizes/s you'd like them made in.
Cuffs and waistbands will come in a mix of rainbow colours as standard but do leave a note if you'd like them all in one colour or without a certain colour included.
Zips and thumbhole cuffs can be added to these by adding those options from the 'add on items' section of the website.
Payments plans NOT available for these, but you can spread the cost with a brand new payment option. Use the code SPLIT to pay 50% as a deposit and the remaining 50% will be invoiced via PayPal and be due in 30 days time.
These sets will be made and sent early next year whilst it's still cold enough to be getting lots of use...and the children's sets will last for atleast a whole year into next winter due to the cuffs and waistbands being wide for extra growing room.
Don't miss out on the softest, snuggliest, most rainbowy lounge sets EVER!