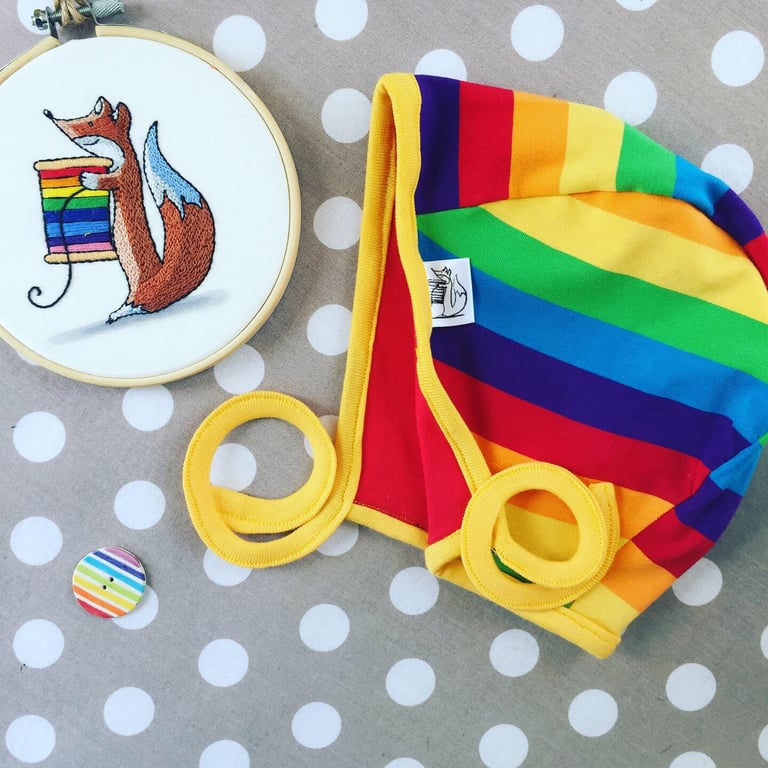 Rainbow Stripe Helmet Hat
Made from TinyFibres favourite rainbow stripe fabric.
Fully lined in a contrasting jersey fabric and fully reversible!
Matching items available are bandana bibs, knot headbands, nappy covers and lots of clothes for young and old.
Find TinyFibres on Facebook or follow on Instagram.
Please allow up to 28 days for your order to be delivered. Every item is made by hand to order with lots of care and attention to detail.