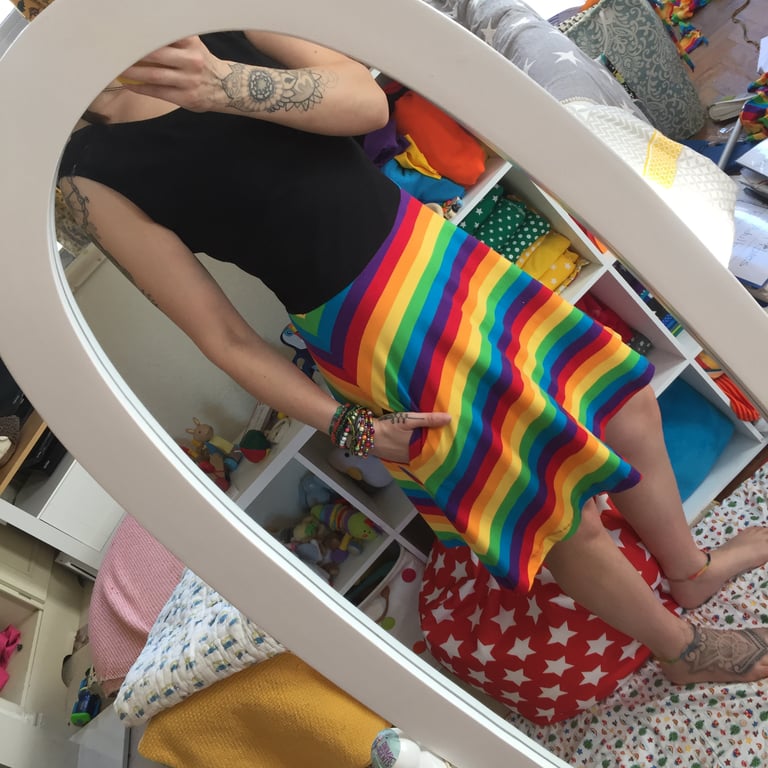 Ladies Sleeveless Skater Dress
This dress can be made in any of TinyFibres fabrics which can be seen in the 'available fabrics' listings.
The body and skirt can both be the same print/pattern/colour or have one in a pattern and one in a plain...any options can be mixed and matched.
With a fitted body and an A line skirt this dress is oh so beautiful and flattering for all shapes and sizes. Pockets come as standard.
If you go for a rainbow stripe skirt the body can be ANY colour of your choice, and any colour would look AMAZING! Just state your preference at checkout. I will do the neckband in the same colour as the body but feel free to request different colours, or even rainbow stripe.
You can add the option to make it feeding friendly. In the same style as my feeding friendly tops with a discreet lift up panel. The feeding friendly add on is at the bottom of the drop down size menu.
Children's version also available for perfect twinning opportunities. The body can be made in the same colour on the children's one too.
All TinyFibres clothing is handmade to order with a lot of love and care.