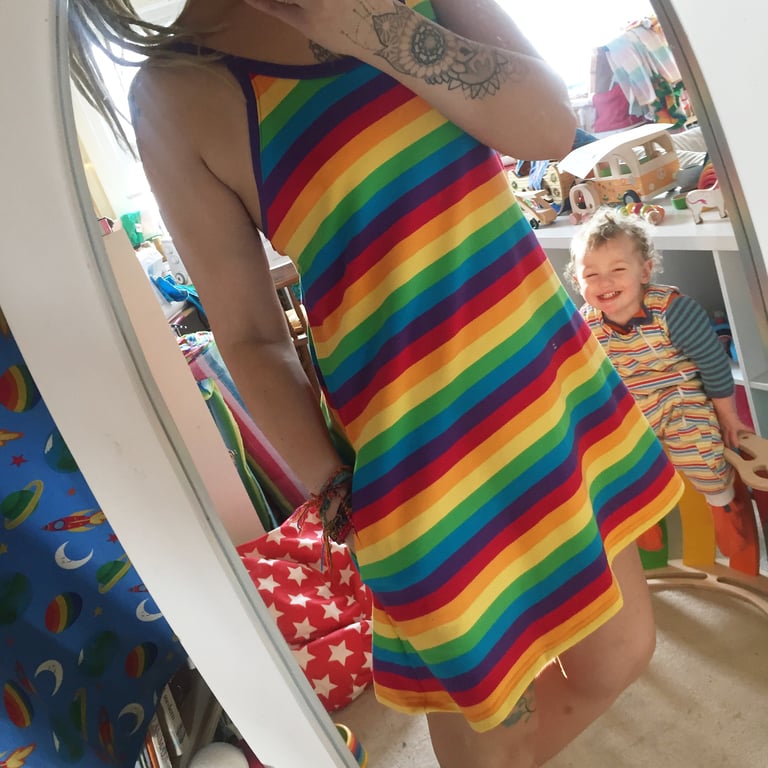 Ladies strappy Swing Dress
Made from any of TinyFibres lovely soft and stretchy fabric designs. Options can be found in the 'available fabrics' listings. Just leave a note at checkout with your preference as well as your choice for the neckline and arm cuff colours.
The dress will come with hidden inseam pockets.
The neckline and arm straps can be any colour.
Please leave any preferences ie fabric choice, colour of straps or length etc in the notes section at checkout.
All TinyFibres clothing is handmade to order with a lot of love and care.