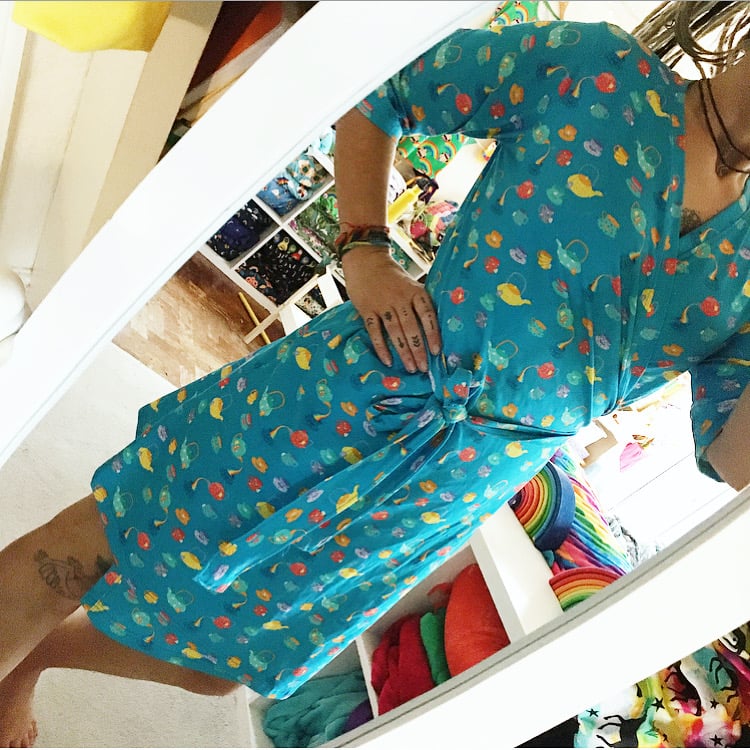 This style is so flattering and comfortable and super versatile, suiting many different body shapes and sizes.
With a tie either side and a hole for one tie to go through the fastening is quick and easy.
These can be made with any sleeve length, chose from short, elbow, 3/4 or long. You can even add thumbhole cuffs in the 'add on item' section of the website.
You can choose any fabric from the jersey prints in the fabrics section for this style. Just leave a note at checkout with your choice.
All TinyFibres clothing is handmade to order with a lot of love and care.